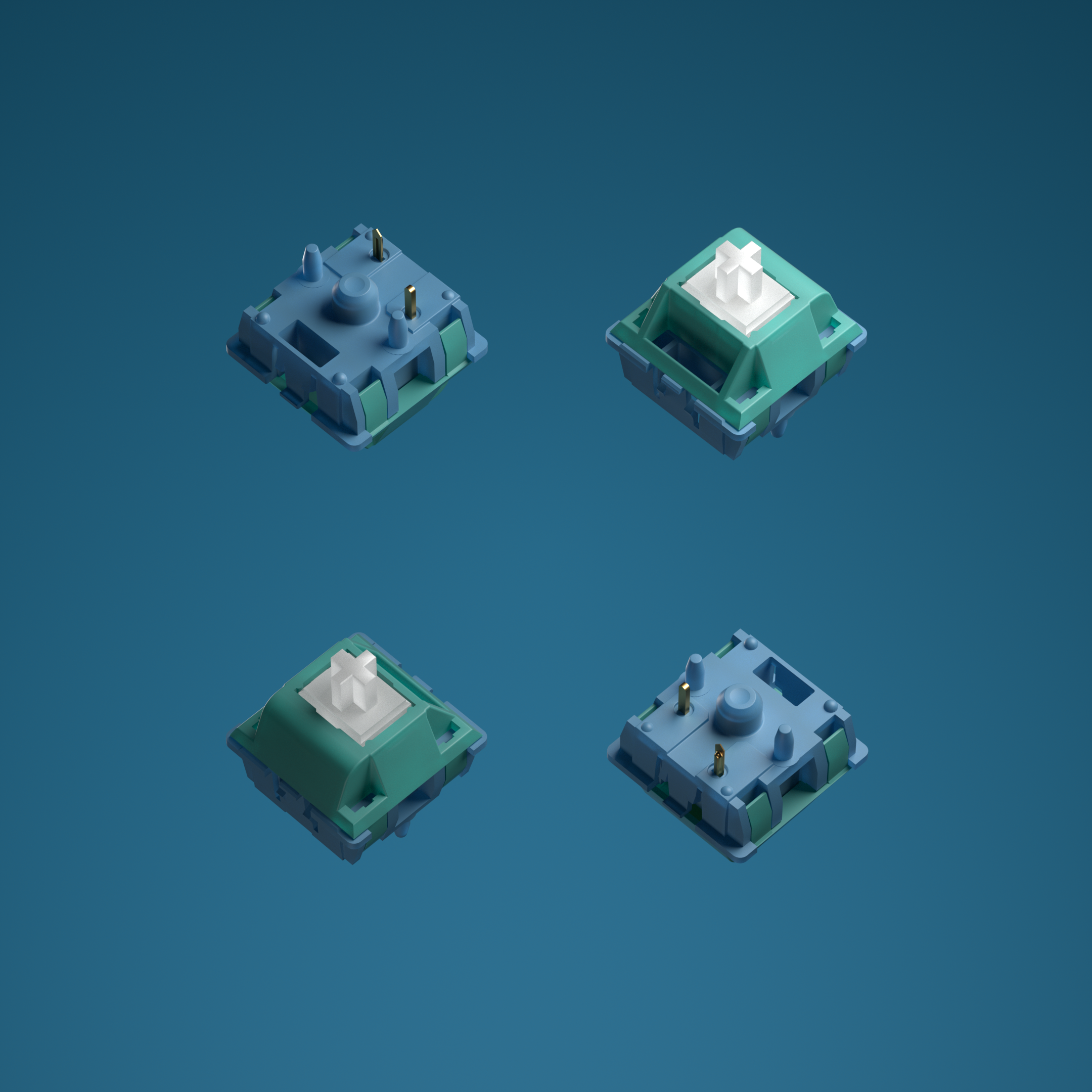 Posted on
---
Hey everyone!
We are happy to announce our first ever project collaboration with the founder of MechGroupBuys . Winter created this subreddit as well as a discord server in January of 2020 to help newcomers and enthusiasts keep track of the sheer amount of group buys that go live each month. After 10 months of posting group buys and wanting to run one, Winter has decided to collab with us to run his first group buy!
We present you...the Tropical Collection
Due to the current global pandemic, I know a majority of us are longing to travel so some relaxing and nice location. Because of this, we have decided to release this collection to help mimic our desires to be on a tropical island. In addition, we love the vibe of the tropical environment as well as the nature present in this setting.
We chose Pantone 17-4123 TPX and 16-5119 TPX to represent the greenish blue gradient found in beautiful tropical oceans; ours was specifically inspired by the color of the water found in Sharks Cove, Oahu. The pantone code 11-0601 TCX represents the seafoam along the edges of the waves
Our two deskmats, designed by the amazingly talented @meatsmoothies, feature a tropical-themed design primarily revolving around the Pantone colors we chose for the switch. The first deskmat features monstera leaves surrounding the borders with the ocean and sunset in the center. The second deskmat features a half cut coconut icon with a polka dot all over print. 
Link to an imgur post of the deskmats as it can be hard to see in the preview above
We may get to admire the sheer beauty of the ocean on a tropical island but that may not be the case for future generations. We have decided to donate a portion of the proceeds to an Ocean Conversation organization called "Ocean Conservancy" to help maintain our oceans.
Switch specifications:
Manufactured by JWK
Linear switch
63.5g gold plated spring
5-pin configuration
POM Stem
Polycarbonate Top Housing
Nylon Bottom Housing
Deskmat Specifications:
900x400x3mm
Fully stitched edges
Anti-slip rubber bottom base
Group buy information:
Group buy begins 10/21/2020 @ 12:00 PM PDT. 
Switches will be limited quantity and will cap off at 50k 
Deskmats will run for 2 weeks, ending 11/04/2020 @ 12:00 PM PDT.
Thank you guys for your continued support and we hope you enjoy this collection as much as we did creating it!